Department of Physiology

Professor
Dr. Sahibzada Saeed Jan(HOD)
Department of Physiology started its working in 1998. The pioneer Head of the Department was a giant personage of the subject Prof. Dr. Taj Muhammad Khan since 1998, who was also the Principal and Chief Executive of Saidu medical college, SGTH. Currently the Head of the Department is Prof. Dr. Sahibzada Saeed Jan, supervising the department since 2017, who is also actively involved in college administration, as vice Principal Admin as well as actively involved in research and publications, acting as member editorial board, Journal of Saidu Medical College (JSMC). All the faculty and technicians of Physiology department are well qualified. An integrated student- teacher relationship is the motto of this department. The department is equipped with sophisticated lab instruments for the under graduate students, having new sophisticated, scientific devices like Audiometers, computerized spirometer and EMG etc.
The highly qualified faculty deliver lectures on audio visual instruments along with the most modern device, multimedia.
Beside well equipped lab, the department has also well-equipped modern demonstration room, having multimedia for demonstrations. The department will be equipped with most modern equipment like Power Lab in the very near future, which is highly necessary, especially for research. The faculty of the department is also actively involved in departmental based research activities.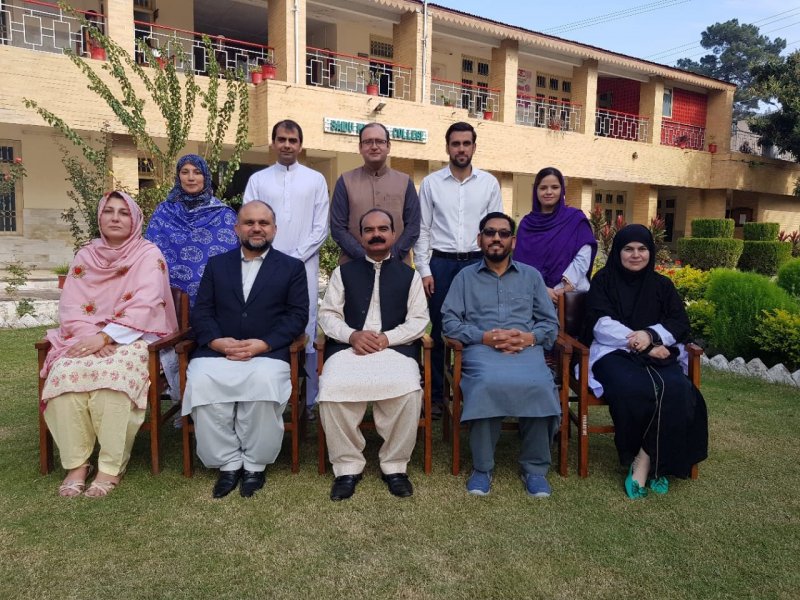 Department of Physiology, Faculty members

S.No
Name of Doctor
Qualification
Designation
Faculty Reg. No.

1.

Dr. Sahibzada Saeed Jan

MBBS, DTCD, M.Phil

Professor

4875/4886-N/M

2.
Dr. Izaz ur Rahman
MBBS, M.Phil
Associate Professor
14756/7021-N/M
3.
Dr. Munazza Khan
MBBS, M.Phil
Associate Professor
12969/9430-N/M
4.
Dr. Amanullah
MBBS, FCPS
Prin: Demonstrator
14055/4711-N/M
5.
Dr. Imran Khan
MBBS, M.Phil
Assistant Professor
4871/10208-N/M
6.
Dr. Asma Khan
MBBS, M.Phil
Assistant Professor
4872/10456-N/M
7.
Dr. Zarghuna Khan
MBBS, M.Phil
Assistant Professor
24684/15733-N/M
8.
Dr. Nazia Ibrahim
MBBS
Demonstrator
27496/13784-N/M
9..
Dr. Amjad Ali Khan
MBBS
Demonstrator
30984/16237-N/M
10
Dr. Shamsher Ali
MBBS
Demonstrator
---