Department of Cardiology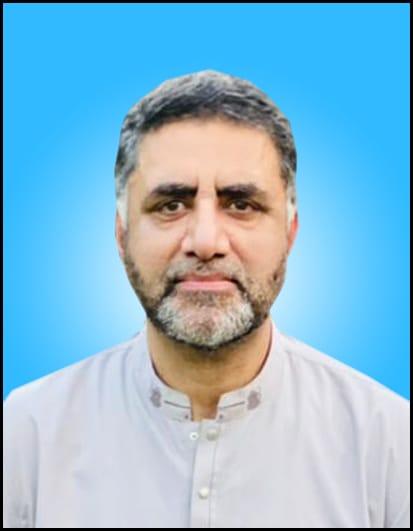 Associate Professor(HOD)
Dr. Hafiz-ur-Rehman
In 1988 a 12-bedded ICU/CCU was established first time in Malakand Division. It was 1991 when a District Cardiologist post was sanctioned and a District Cardiologist was posted against it in District Headquarter Hospital Swat. .Saidu Group of Teaching Hospital (SGTH), Swat is providing round the clock emergency and elective cardiac services to whole of Malakand Division and adjoining districts.
Cardiology Department of SGTH, Swat is the only referral tertiary teaching department for this whole region of nearly 10 Million population.
Presently the Department is comprises of 56 beds. There are 08 bedded CCU, 25 bedded cardiology ward and 08 bedded Post Cath at Saidu wing and 15-bedded Chest Pain Clinic in Centre Wing of SGTH, Swat.
Services
Cardiology department is providing round the clock emergency and elective cardiac services with a dedicated and a professionally trained cardiac team.
The following services are provided at the moment;
Daily OPD is attended by a specialist Cardiologist and a medical officer.
Round the clock services for the management of acute myocardial infarction (Heart Attack), unstable angina, heart failure, life threatening arrhythmias, acute cardiac pulmonary edema etc, in Chest Pain Clinic and in Cardiology Ward.
Cardiac Trans Thoracic and Trans Esophegeal Echocardiography.
Exercise Tolerance Test (ETT), 24hours ECG Holter recording, Ambulatory Blood Pressure Measurement (ABPM).
Elective and rescue Coronary angiography and Angioplasty services.
Temporary Pace Maker for Cardiac Emergencies.
Nuclear Cardiology facilities (Cardiac SPECT Scanes) are available with the collaboration of SINOR, Swat.
Vision Statement
To promote and participate in provision of an efficient, integrated, accessible, equitable, affordable and high quality, preventive, diagnostic, curative and rehabilitative cardiac care services to the people of the region.
Department of Cardiology, Faculty members

S.No
Name of Doctor
Qualification
Designation
Faculty Reg. No.

1.

Dr.Hafiz-ur-Rehman

MD, FCPS(Med, Cardio)

Associate Professor

9489/9265-N/M

2.
Dr. Abdul Hadi
MBBS, FCPS, CHR, MPH
Assistant Professor
--
3.
Dr. Iftikhar Ahmad
MBBS, FCPS
Assistant Professor
--
4.
Dr. Muhammad Ilyas
MBBS, FCPS
Senior Registrar
31355/15984-N/M
5.
Dr. Syed Javed Bacha
MD, MBBS
Senior Registrar
31336/11951-N/M
6.
Dr. Rashid Iqbal
MBBS, FCPS, FCPS(CEP)
Senior Registrar
--
7.
Dr. Syed Amjad Ali
MBBS, MD
Senior Registrar
--
8.
Dr. Saeed Alam
MBBS, FCPS, MRCP
Senior Registrar
--