Department of Orthopedics


Professor Dr. Dilawar Khan
Head of Orthopedic Department
The Department of Orthopedic & Trauma Saidu teaching hospital is one of the busiest orthopedic unit of the province. The teaching unit is working since 1999 after the establishment of Saidu Medical College Swat.
The department is staffed by highly qualified & well trained Orthopedic and trauma surgeons chaired by Prof. Dr. Dilawar khan since 2010. The department is providing 24/7 emergency services to the Orthopedic and trauma patients not only in district swat but it is also a tertiary referral unit from neighbouring districts like Bunir ,Shangla, Kohistan, Bajwar, Chitral, Dir, and Malakand . A Part from emergency services other clinical facilities provided by the department includes daily OPD & Elective Surgeries.
The department also provide education facilities for training of under graduate medical students from Saidu medical college and recently started post- graduate training in trauma and Orthopedic under the umbrella of college of physicians and Surgeons.
We provide special care in simple and complex orthopedic trauma, Peadiatrics orthopedics, sports injures & Arthroscopy , Arthroplasty, hand surgeries & orthopedic oncology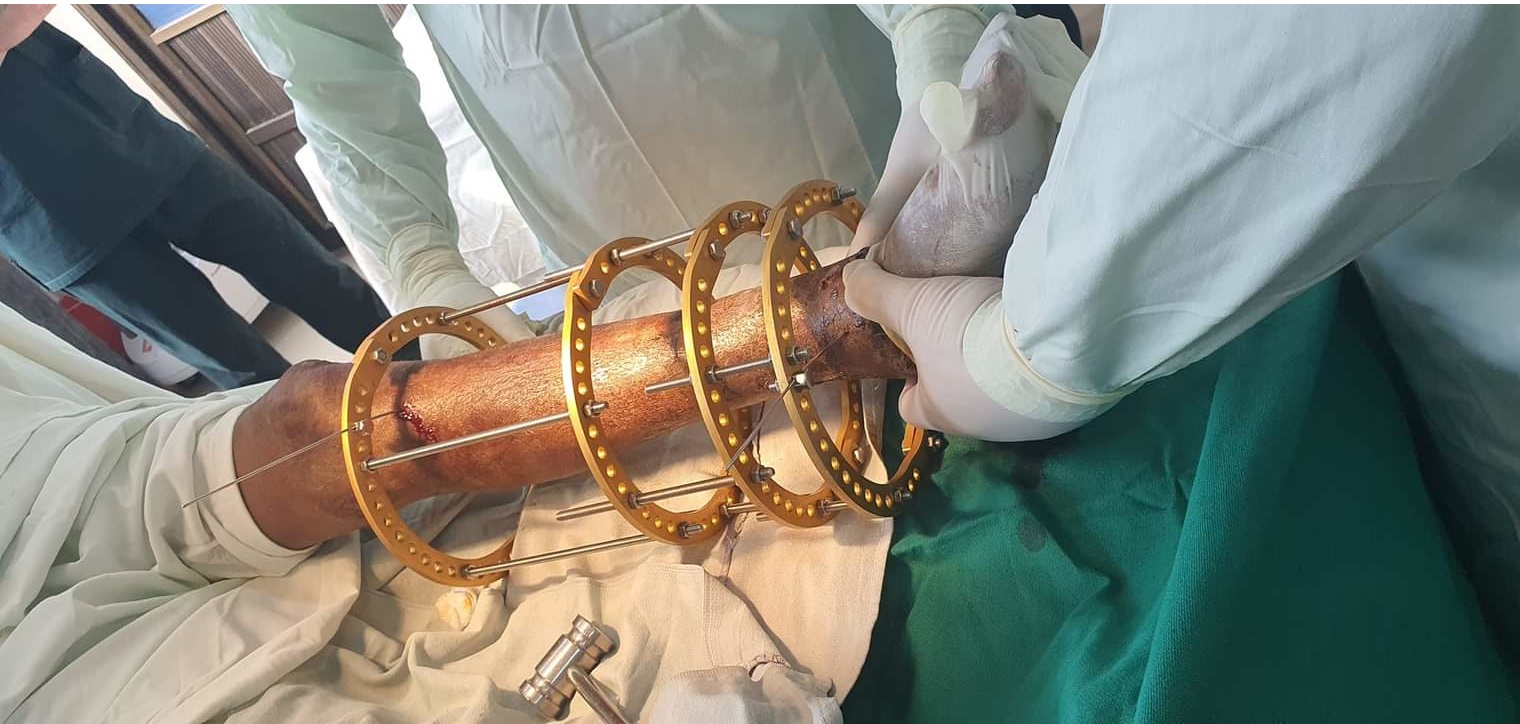 Department of Orthopedic, Faculty members

S.No
Name of Doctor
Qualification
Designation
Faculty Reg. No.
1.
Dr. Dilawar Khan
MBBS, MCPS, FCPS
Professor
4970/8760-N/M
2..
Dr. Bahadar ali Khan
MBBS, FCPS
Assistant Professor
20984/13449-N/M
3.
Dr. Sajid Akhtar
MBBS, FCPS
Assistant Professor
30295/14608-N/M
4.
Dr. Muhammad Riaz
MBBS, MS, DA
District Ortho Surgeon
--
5.
Dr. Ashghar Khan
MBBS, FCPS,
Orthopedic Surgeon
--
6.
Dr. Sajjad Ahmad
MBBS, FCPS
Senior Registrar
107179/18377-N/M
7.
Dr. Fazal Subhan
MBBS, FCPS
Senior Registrar
106943/13777-N/M
8.
Dr. Noor Muhammad Khan
MBBS
Junior Registrar
--